STRATEGIC WORKFORCE INTELLIGENCE
We're creating a world where workforce knowledge and skills can change as fast as technology does.
N2K Networks delivers strategic workforce intelligence that enables organizations to build and maintain high-performing teams, rapidly climb the knowledge curve, and stay a step ahead in a relentlessly changing world.
WHO IS N2K?
We're in the business of strategic workforce intelligence.
Definition: Strategic workforce intelligence
Actionable intel into workforce knowledge, skills, and capabilities enabling organizations to build effective talent strategies and optimize investments in training.
Applicable insights and training that shape present and future workforce capabilities to align with an organization's strategic plans.
We work tirelessly to make you smart about your workforce, while making your workforce smarter.
N2K Networks was formed to help enterprise leaders understand how their workforce works. As industries rapidly change, our business is to ensure you stay in the know, in the now, on the continuous spectrum of news to knowledge. With an undercurrent of supporting data, you can make decisions with confidence in their measurable returns.
N2K'S RICH HISTORY
Our roots are in cybersecurity.
Most organizations hire and develop cyber talent at the individual level, missing an opportunity to design a comprehensive cybersecurity workforce strategy that benefits the collective. But there's a better way. Taking an intelligent approach to talent, organizations can better define job roles and skill expectations, and in turn, determine the return on investment of their cybersecurity training and workforce development approaches.
Strategic Cyber Workforce Intelligence fuses analysis and insights of your cyber org chart and the skills required with tailored training to meet your greater business goals.
CyberWire and CyberVista Merge: B2B Audio News Leader and Online Education Innovator Form the World's First "News to Knowledge" Network
CyberWire, the world's leading B2B cybersecurity audio network, and CyberVista, an industry leader in data-driven cybersecurity training, today announced a strategic merger to form a new parent company, N2K Networks, the world's first "news to knowledge" network.
N2K Networks will focus on expanding the company's technology platform to enable development of more resilient enterprise cyber workforces, to pioneer new markets, and to create original "news to knowledge" audio brands. Peter Kilpe, CEO of CyberWire, will become chief executive officer of N2K Networks; and Simone Petrella, CEO of CyberVista, will lead CyberVista and CyberWire as president.
"Combining education and media is an exciting and cutting edge approach to give talent the skills and knowledge needed to be effective in a constantly changing cyber threat environment." - Simone Petrella, President of the CyberWire and CyberVista.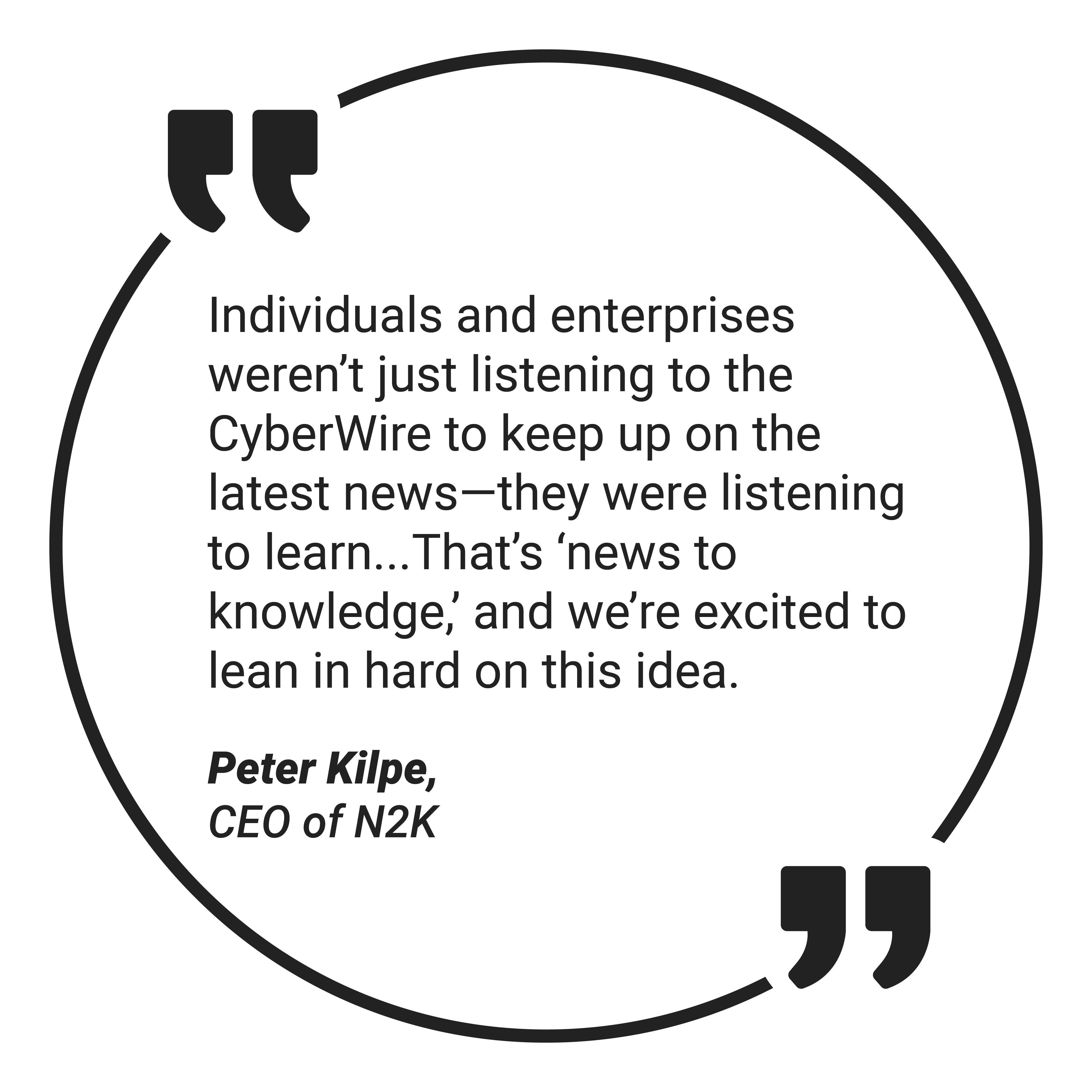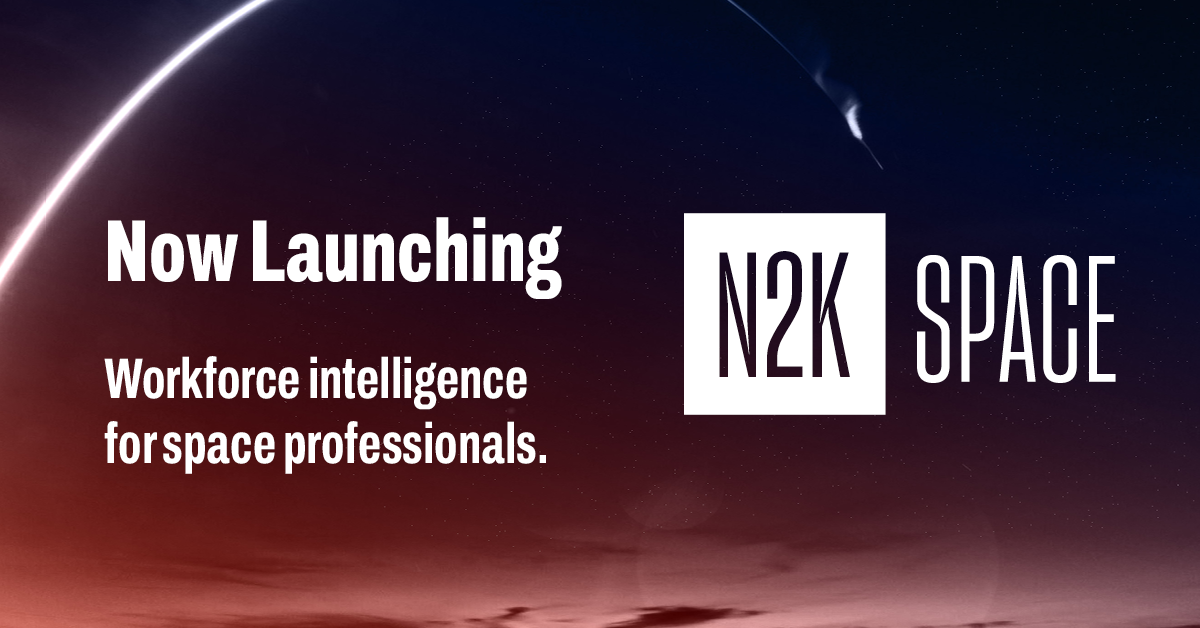 N2K Networks launches T-Minus Space Daily, the world's only daily space news podcast.
N2K Networks, a leading provider of strategic workforce intelligence, announces its entry into the space industry with the launch of the world's only daily space news podcast, T-Minus Space Daily.
N2K Networks is unveiling T-Minus Space Daily as a dedicated news-to-knowledge intelligence product designed to help space professionals stay in the know about the latest developments across the industry. In today's fast-paced space industry where technology, business, and operations are constantly changing, keeping up with the latest and staying informed has never been more challenging.
Our flagship brands.
N2K's flagship brands span both the cybersecurity and space industries.
N2K Cyber brings together the expertise of CyberWire, the world's leading B2B cybersecurity audio network, and CyberVista, an industry leader in data-driven cybersecurity training.
WHO WE SERVE
Intelligence is at the intersection of news and knowledge.
We have a rich history of supporting the cybersecurity industry with a winning combination of learning and media products, administered to organizations with an undercurrent of data and a holistic approach to workforce development.
We serve clients in:
Financial services
Healthcare
Retail
Hospitality
Higher Education
Manufacturing
Transportation
Natural Resources
Agriculture
Construction
Insurance
And more
LET'S CONNECT
Gain the visibility and insights you need to transform your workforce.
Your organization doesn't have to struggle with issues related to cybersecurity skills and talent. Fill out this form and a member of our team will touch base within two business days to learn more about the issues you're currently facing and provide more information about how we can help you and your team achieve your workforce goals.